Geospatial Media and Communications undertook a unique exercise to bring together a comprehensive assessment of the current policy environment, industry dynamics and user adoption, and the future outlook of the market in the form of GeoBuiz India 2018: Indian Geospatial Economy Report. Visit this site to download your Complimentary Copy after May 10th 2018.
Conducted in two phases, the research team of Geospatial Media and Communications reached out to varied stakeholders of the industry. Under Phase I, one-day workshops with user groups were organized across 11 states of India. In Phase II, the team conducted one-on-one meetings with industry leaders, online surveys with users, service providers and consultants to suitably understand the current state of affairs, and to present a 360-degree view of opportunities and challenges before the geospatial market in India. As a result of this exhaustive exercise, the IGM – 2018 report presents insightful and actionable recommendations for both the policy makers and the industry players.
Some insights from the report:
Indian Geospatial Market during FY 2017-18 is estimated to be approximately INR 7,679 crore growing at nearly 13.8% CAGR to reach INR 11,306 crore in FY 2020-21, it still accounts for less than 0.4% of the Global Geospatial Market in value terms
Major growth drivers for geospatial market in India are the large scale government investments in physical infrastructure projects such as Bharat Mala, Sagar mala, River rejuvenation ; e-governance and digital economy initiatives, integrated programs on urban and rural development initiatives such as smart cities, AMRUT, RURBAN clusters etc.
Graphs
Indian Geospatial Economy: Market Distribution as per Technology Segments (FY 2017-18)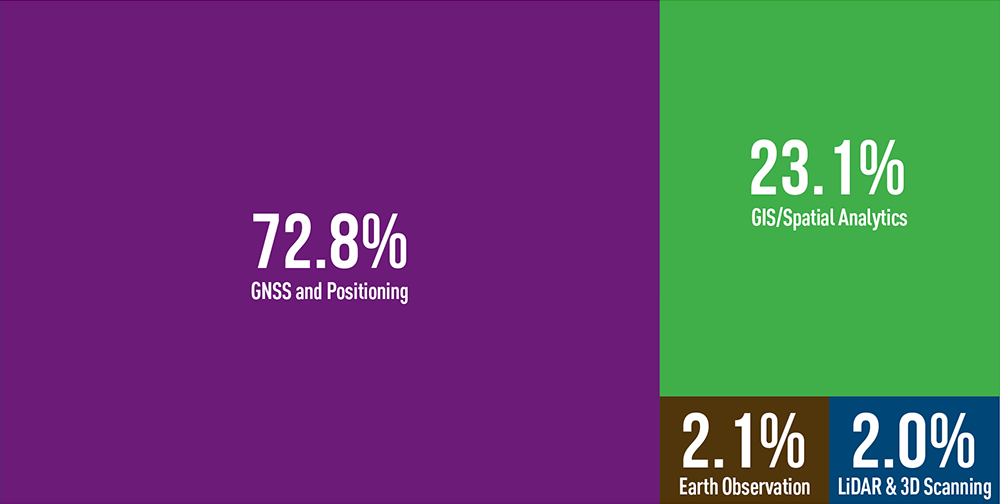 Source: IGE-2018 Report
Indian Geospatial Economy: Market Distribution as per Application Areas (FY 2017-18)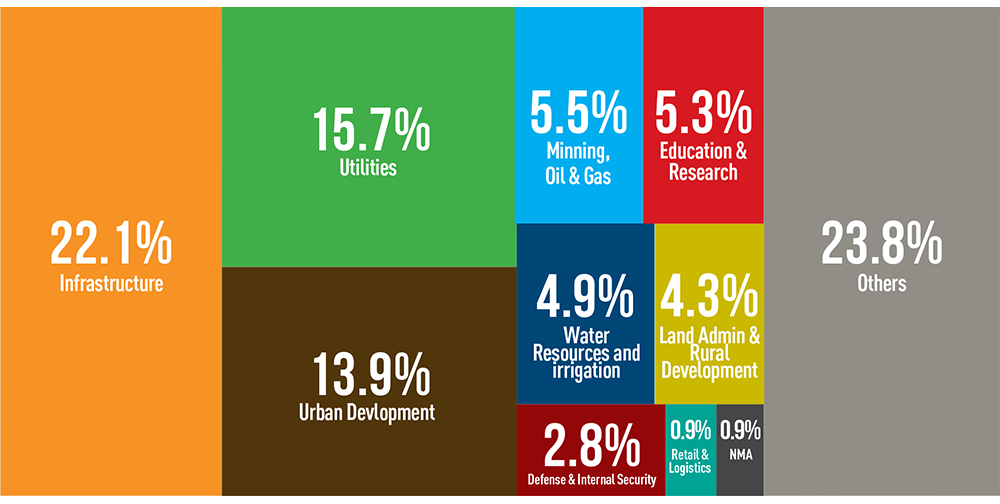 Source: IGE-2018 Report
Indian Geospatial Economy: Market Distribution as per Sub-Segments (FY 2017-18)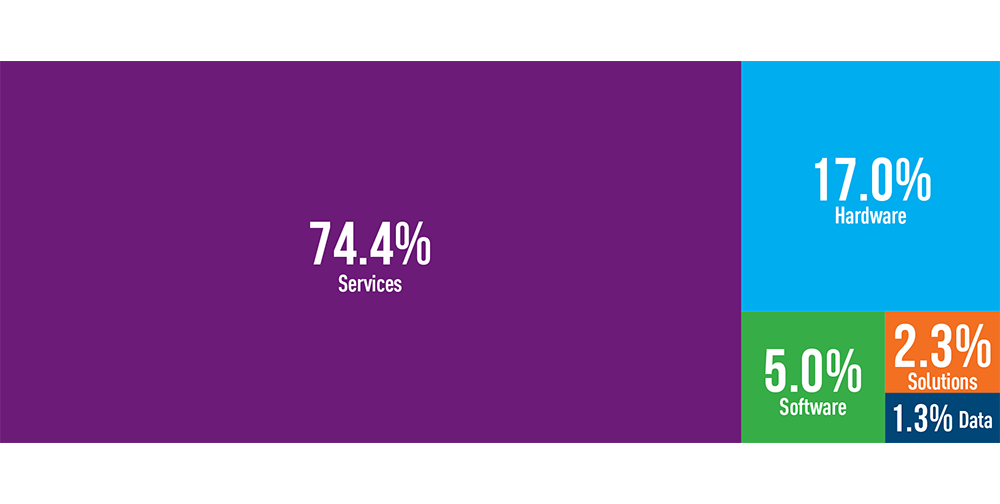 Source: IGE-2018 Report