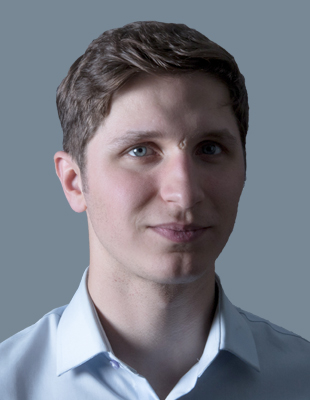 Rafal Modrzewski
CEO & Co-Founder, ICEYE
Rafal Modrzewski is the Chief Executive Officer and co-founder of ICEYE. ICEYE, the first company to successfully miniaturize a SAR satellite, is launching and operating a constellation of small radar imaging satellites, providing access to timely and reliable Earth observation data. ICEYE empowers commercial and government partners with unmatched persistent monitoring capabilities for any location on Earth. The company helps customers make informed, data-driven decisions to address time-critical challenges in various industries, to ensure infrastructure safety, and to protect the environment.
Since co-founding the project in 2012, which became the company in 2014, with Pekka Laurila, Modrzewski is responsible for overseeing the organization's growth and implementing ICEYE's overall vision. Modrzewski brings with him deep domain expertise in SAR engineering, and he has received the 2018 Forbes 30 under 30 Technology award based on the world-first achievements of ICEYE.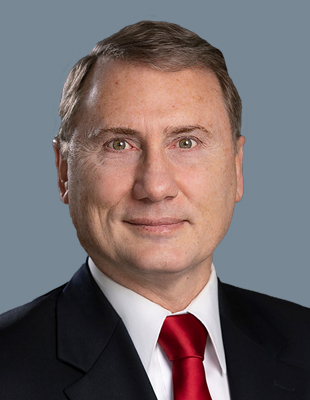 Clint Crosier
Director, Aerospace and Satellite Solutions, Amazon Web Services (AWS)
Clint Crosier leads the AWS Aerospace and Satellite Solutions business, responsible for providing commercial and government customers with tailored, secure, and cost-effective cloud solutions for building satellites, conducting space and launch operations, and reimagining space exploration. Before AWS, he spent 33 years in the US Air Force/US Space Force retiring as a Major General where he operated multiple satellite constellations, launched rockets putting satellites into orbit, and held key roles as a US Senate Staffer and in DOD Intelligence. He also served as the lead planner and architect of the stand-up of the US Space Force, the first new military service in 72 years.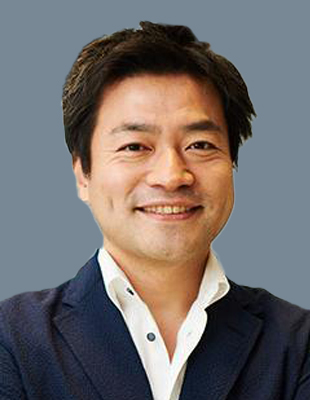 Motoyuki Arai
Founder & CEO, Synspective
Dr. Motoyuki Arai began his career working at a US-based consulting firm in Tokyo, Japan for 5 years to support more than 15 global companies to design new business and technology strategies, to formulate corporate governance and to build the internal controls necessary to run global companies.
He received his Ph.D. in Technology Management for Innovation from the University of Tokyo. During his time there, he focused his research on construction of energy systems to promote economic growth in developing countries. He then implemented his knowledge of business development to solve social issues in areas such as energy, water and sanitation, agriculture, and recycling in Saudi Arabia, Bangladesh, Laos, Cambodia, Kenya, Tanzania, and the devastated areas of Japan.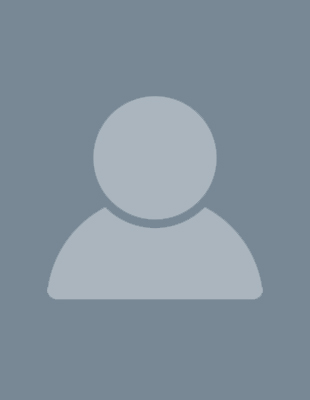 James Crawford
Chairman & Founder, Orbital Insight
James is CTO, Chairman of the Board, and Founder of Orbital Insight – a later-stage startup funded by Sequoia Capital and Google Ventures (among others). Orbital Insight processes geospatial data at petabyte scale to help commercial and government customers understand what we are doing on and to the earth.
Previously he was SVP of Science and Engineering at the Climate Corporation through its $1B acquisition by Monsanto. Before his time at Climate he was CTO and Software Architect at Moon Express -- a company with the modest goal of putting the first commercial robot on the Moon. Previous to that he was engineering Director of Google Book Search where he was in charge of Google's project to scan, index, and make searchable the world's books.
James holds PhD and Master's degrees in Computer Science from the University of Texas at Austin, and a BA in Math and Computer Science from Rice University.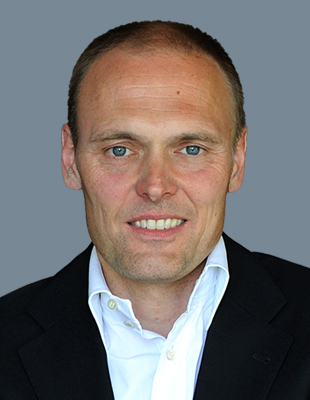 Manfred Krischke
CEO, CloudEO
Dr. Manfred Krischke is Founder and CEO of CloudEO an innovative cloud-based collaboration platform and marketplace for Geo-services. Besides holding other Board positions, he is Chairman of the Supervisory Board of Mynaric AG in Germany.
In 2011 he led the consortium to buy the assets of RapidEye (5 satellites constellation) out of the insolvency and was interim CEO for the restructured company.
He originally founded RapidEye in 1998 and was its CEO until 2004.
He was the Managing Director of Intermap GmbH and VP at Intermap Corp for six years. Manfred Krischke has been a Senior Advisor to Spacetec Capital Partners. Before that he consulted several companies and spent 8 month at Guildford consulting Surrey Satellite Technologies.
He started his career at Kayser-Threde GmbH, Munich (today OHB), where he was Business Development Manager for Navigation, Communication, Small Satellites and Manned Space Transportation.
He was awarded a PhD in Aerospace Engineering from the Technical University of Munich. In 1991 he received the Wernher-von-Braun Award of the Deutsche Aerospace (today Airbus) for the best visionary diploma thesis in Germany, which he wrote during his studies at the Harvard-Smithsonian Center for Astrophysics, Cambridge.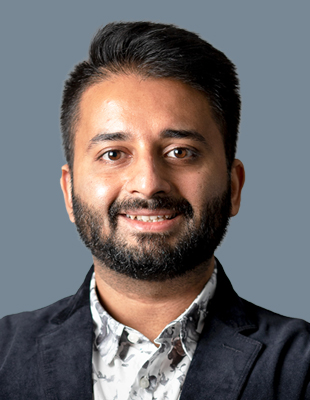 Ajay Bulusu
Co-Founder, NextBillion.ai
Ajay Bulusu is the co-founder of NextBillion.ai. Ajay is a change agent who excels at streamlining cross-functional collaboration and communication at NextBillion.ai. Previously, he led and nurtured the large GEO global team at Grab that accomplished mission-critical goals. Prior to Grab, Ajay also oversaw operations, product strategy, negotiation, partnerships and outreach at leading multinationals, including Google, Indeed, and American Express.
In his decade long career, Ajay has held leadership positions across diverse industries, such as mobility, mapping, e-commerce, digital advertising, user trust, and transportation. After graduating with honours from Leeds University, Ajay earned a master's degree in business analytics and consulting from University of Warwick.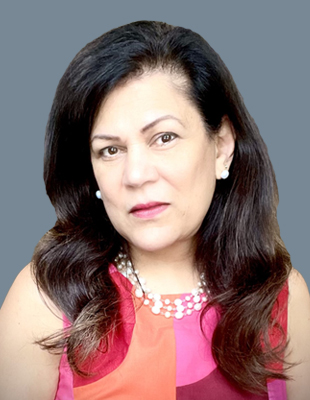 Preetha Pulusani
CEO & Founder, DeepTarget
Preetha Pulusani is founder/CEO of FinTech company, DeepTarget, Inc serving hundreds of financial institutions with its patent pending marketing and engagement Digital Experience Platform fueled by AI, Big Data and BI. Previously, she was President, Rolta – International Operations and prior to that, Ms. Pulusani culminated a career of 25+ years at Intergraph, as President, Security, Government & Infrastructure with global revenues of $400+ million; she began her career there as entry-level programmer in Mapping/GIS. Preetha holds an M.S. in Computer Science from the University of Alabama at Huntsville, has served on various industry boards and in 2006 was recognized as the Alabama IT Association's Top IT Executive.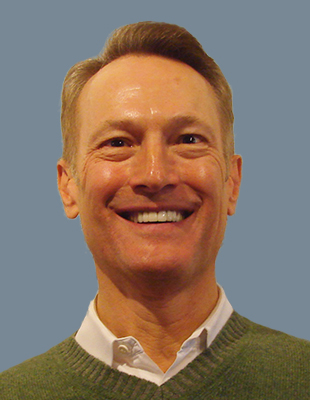 Joe Astroth
CEO, USA, CycloMedia USA
Joe Astroth CEO-USA of Cyclomedia has over 25 years of experience in executive management in the geospatial industry. Joe is also recognized as a leader in the world of education, with 10 years of experience as both professor and chief education officer for a Fortune 1000 company. He currently serves on five Board of Directors and Executive Advisory boards.
Joe completed his doctoral work at the University of Chicago where he was awarded the Fulbright Hays Doctoral Dissertation Research Abroad Fellowship and the Mellon Foundation Dissertation Award.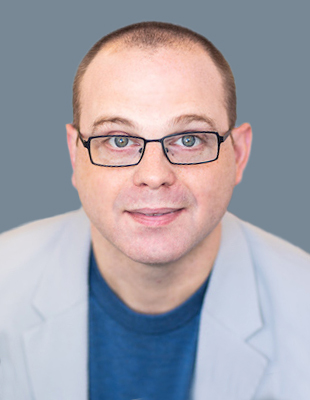 Patrick Cozzi
CEO, Cesium
Patrick Cozzi is the CEO of Cesium, where he works at the intersection of technology and business to lead the open platform for 3D geospatial and bring 3D geospatial solutions to markets across earthworks, defense, and infrastructure. He is a longtime advocate of open source and open standards to enable community collaboration.
Patrick started Cesium and 3D Tiles, an OGC Community Standard for massive heterogeneous 3D geospatial data. He is the co-creator of glTF, the open-standard 3D model format, and served as the former chair of the Khronos 3D Formats Working Group. Patrick has taught hundreds of computer science and graphics students at the University of Pennsylvania, and has authored or contributed to over ten books on mapping, computer graphics, and games.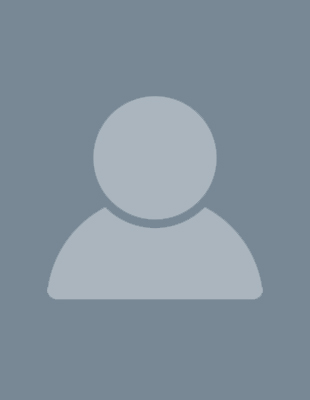 Scott Cattran
President & CEO, Woolpert
Scott Cattran is the President and CEO of Woolpert. In this position, Scott is responsible for setting the vision and strategy of the company, developing and strengthening a strong trust-built culture, achieving company long-term strategic goals, meeting the annual business plan and making Woolpert a Great Place to Work for all employees.
Scott also serves as the Chair for the Woolpert Board of Directors. In this position, Scott sets the agenda for Board meetings, helps ensure the Board is effectively providing strategic direction for the firm and ensures that Woolpert shareholders realize equity value appreciation for their investment in the company.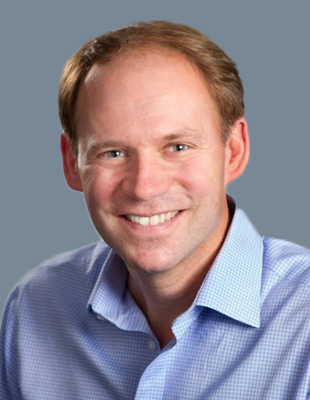 Jeffrey Haight
CEO, Critigen
Mr. Haight has over 20 years' experience spanning the fields of information technology, engineering, wireless technology and private equity. Prior to Critigen, Jeff enjoyed a distinguished career at CH2M Hill where he held many leadership positions including Senior Vice President and Northwest Regional Manager; Global Director, Management Consulting; and Western Regional Director of Enterprise Management Solutions. In addition to his accomplishments in the consulting industry, he is the co-founder of two network security companies and chair of several non-profit boards.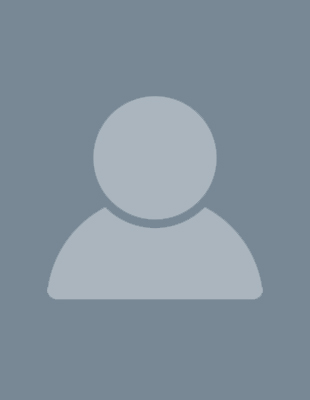 Peter Atalla
CEO & Founder, VoxelMaps
Peter is CEO and Founder of Voxelmaps Inc, a leading GIS mapping company building 4D Maps for Machines. He has been in the mapping industry for 17 years and has led large scale international mapping projects for some of the biggest technology companies in the world. Previously he was CEO and founder of Navmii a navigation and mapping company with over 30million users that mapped 180 countries. Peter is a technology entrepreneur with 2 successful exits.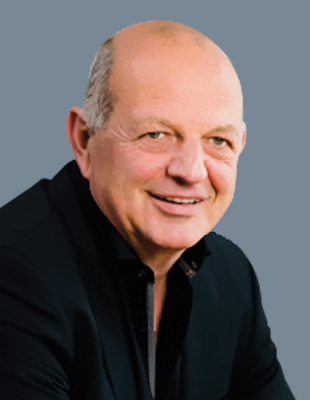 Alain De Taeye
Member of the Management Board, TomTom
Alain De Taeye is a member of TomTom's Management Board. Lauded as the 'man who rocked the mapping world', Alain has dedicated his career to the digitization of maps and routing.
Alain founded Informatics & Management Consultants (I&M), which, in 1989, was integrated into the Dutch Tele Atlas group which he eventually headed.
At Tele Atlas, Alain focused the company on the digitalization and commercialization of geospatial content and successfully introduced the company to the Frankfurt and Amsterdam stock exchanges.
In 2008, TomTom acquired Tele Atlas and Alain joined the TomTom Management Board. De Taeye's vision and leadership at TomTom have brought consistency in the company's geospatial content strategy, offering new dimensions and innovations including the introduction of TomTom's specialized maps and streaming technologies for automated driving.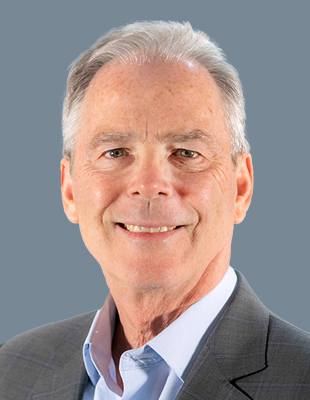 Matt O'Connell
Operating Partner, DCVC
Matt O'Connell is an Operating Partner with DCVC (Data Collective Venture Capital) (Palo Alto). He sits on the Boards of two portfolio companies, Capella and Fortem. Prior to joining DCVC, Matt was a Managing Partner at Seraphim, a London based venture capital firm focused exclusively on space. From October 2015 to July 2016, Mr. O'Connell was CEO of OneWeb.
Matt founded GeoEye (NASDAQ: GEOY), a leading global provider of satellite and aerial imagery and digital mapping information, in 2003. GeoEye grew from 60 employees producing $9 million of revenue per year, with an equity value of zero and enterprise value of $33 million, to 760 employees producing $360 million, with an enterprise value $1.3 billion and an equity value of approximately $850 million. In January 2013, he concluded its sale to DigitalGlobe.
Will Cadell
CEO, Sparkgeo
Will Cadell is the founder and CEO of Sparkgeo, a geospatial partner for some of the biggest brands in technology. Since starting Sparkgeo, he has been helping startups, large enterprises, and non-profits across North America make the most of location and geospatial technology. With an academic background in Engineering and Remote Sensing Will has worked in the government science, municipal, resources and technology sectors turning data into value. At Sparkgeo, Will leads a distributed team of geospatial experts, solving interesting problems at web scale and providing geospatial advice to unicorn Startups and Fortune 500 companies alike.
Will is the Chair of Innovation Central Society, a non-profit focused on supporting technology entrepreneurs in Northern British Columbia by providing business programming and co-working space.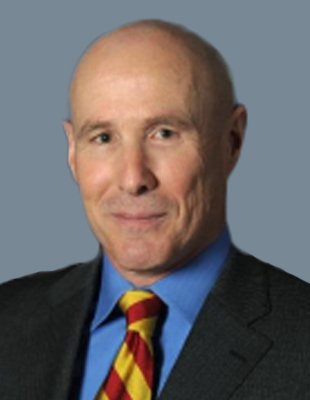 Phillip Chudoba
Associate Director for Capabilities (ADC), National Geospatial-Intelligence Agency (NGA)
Mr. Phillip C. Chudoba serves as the Associate Director for Capabilities, National Geospatial-Intelligence Agency. In this capacity, he is responsible for defining the strategic direction of the agency and implementing that strategy. He provides oversight, synchronization, guidance, and development of NGA, National System for Geospatial Intelligence, and Allied System for Geospatial Intelligence strategic direction, future resource programming, capabilities planning, and oversees acquisition, innovation, research, and the adoption of new technologies supporting GEOINT requirements.
In his prior position, Mr. Chudoba was Director of the GEOINT Enterprise Directorate. Previously, he served as the Assistant Director of Intelligence, Headquarters U.S. Marine Corps, from 2010 to 2018.
Mr. Chudoba served as a U.S. Marine from 1980 to 2010, first as a Marine Infantryman before being commissioned, and then as an Intelligence Officer until his retirement as a Colonel.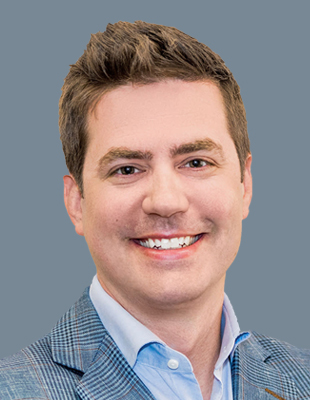 Gary Little
CEO, Foursquare
As CEO of Foursquare, Gary is responsible for driving the company's mission and vision as the world's most trusted and independent location technology platform. Prior to joining as CEO in 2021 Gary served as a Foursquare board member, helping to guide the mergers and acquisitions of Placed and Factual.
Prior to joining Foursquare, Gary was a Managing Director at Raine focused on advisory assignments and principal investments in the consumer internet, digital media and technology sectors. Gary also helped the founding team establish Buckthorn Partners LLP, a London based private equity firm specializing in growth capital investments and acquisitions in the oil field service sector. Before joining Buckthorn, Gary spent several years in London and New York at UBS, Lazard and Credit Suisse advising Financial Sponsors and their portfolio companies on a range of M&A, capital market and strategic advisory assignments.
Gary received a B.A. from Seattle University in Finance and Economics and an M.B.A. from Columbia Business School.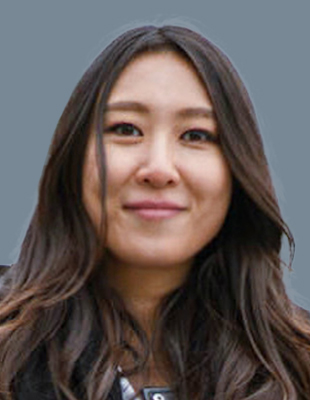 Shan He
Senior Director, Engineering & Co-Founder, Unfolded, Foursquare
Shan He is senior director of engineering at Foursquare and Co-Founder of Unfolded. She is a coder, a designer, and a data artist who has built her career in geospatial analytics and visualization. Before founding Unfolded, Shan was the first member of Uber's data visualization team. At Uber, she created the advanced geospatial visualization tool kepler.gl which won the 2018 Kantar Information is Beautiful Award.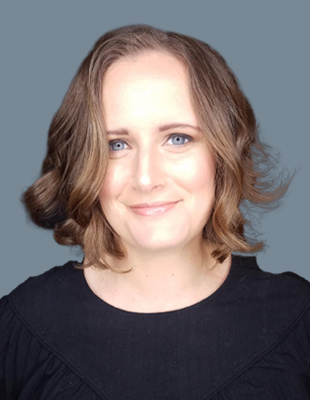 Emily Yates
Smart City Director, Innovation Management | Office of Innovation & Technology, City of Philadelphia
As Smart City Director for the City of Philadelphia, Emily is responsible for managing and leading the implementation of the SmartCityPHL Roadmap that provides guidance on how smart and emerging technology solutions can improve the quality of life for residents, businesses and visitors while improving the delivery of City services.
Throughout her career, Emily has worked to help cities position themselves as globally competitive by utilizing a systems approach to develop strategies, projects and programs that exist within the intersection of sustainability, technology, and economic development. Most recently, Emily was Deputy Director with Envision Charlotte where she was responsible for leading the development of the Circular Charlotte strategy, which made Charlotte the first city in the US to have a citywide circular economy strategy, in addition to other local programming that created a smarter, more sustainable Charlotte.
She has held a variety of positions in Europe and North America, including urban planning positions with both the District of Columbia and the city of Cleveland planning offices. Emily was a recipient of the prestigious Alexander von Humboldt German Chancellor/ Bundeskanzler Fellowship, which funded a year of research focused on German approaches to the implementation of sustainability policy and climate change adaptation in brownfield development. Emily holds a Bachelors of Science in Landscape Architecture from Arizona State University. She is a member of the Emerging Leaders in Energy and Environmental Policy (ELEEP) Network.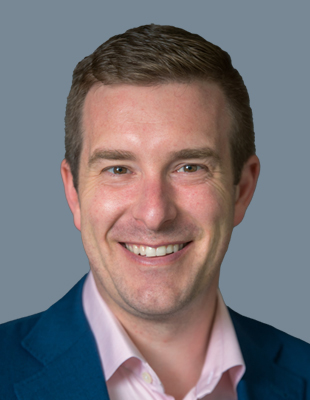 Matt Tirman
Head, North America, Satellogic
Matt Tirman has more than seventeen years' experience growing global technology and service businesses across public sector and commercial markets with a focus on defense and aerospace. He joins Satellogic from Descartes Labs, a leading provider of geospatial and multi-sensor analytics, where he was the Head of Government and was responsible for revenue growth and customer delivery across defense and intelligence clients.
Previously, Matt served as interim-Chief Revenue Officer at a leading InsureTech startup and was Chief Commercial Officer at PlanetRisk where he was responsible for delivering enterprise geospatial risk analytics, customized big data solutions, and projects to Global 1000 customers spanning retail, manufacturing and technology. Matt played an integral role in the sale of the company's product business to Everbridge, a global software company focused on the mass notification and risk market.
From 2014-2018 Matt founded and operated the consulting and advisory firm, Access Global. Clients included family offices looking to invest in East Africa, global energy firms, and a US based cybersecurity company requiring an interim CEO, and a Canadian telecommunications leader keen to break into the SE Asian market. In 2009 Mr. Tirman left his role at Accenture to become the first employee at Strategic Social, a technology and services firm operating in emerging and frontier markets across the Middle East and North Africa. He was responsible for revenue generation, establishing foreign business ventures, operations, and the strategic direction of the firm and was integral to the acquisition of the company. Matt and his team grew Strategic Social to more than $40M in annual revenue before it was sold to Constellis in 2014. He has served as an analyst for the US Department of Defense on cooperative Research and Development and as a speechwriter for senior military leadership in Washington D.C. and Baghdad, Iraq.
Matt holds a MA in Defense and Security from Lancaster University and a BS in Political Science from East Carolina University.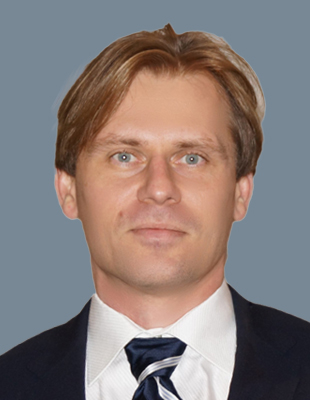 Alexandre Pestov
Founder and CEO, vGIS
Alec is a productivity expert with over 15 years of global management consulting experience. Alec holds an MBA degree with a specialization in Macro Economics and Strategic Management. He has a keen interest in visualization and spatial technologies. Alec is an experienced entrepreneur with three previous successful startups and the founder of vGIS.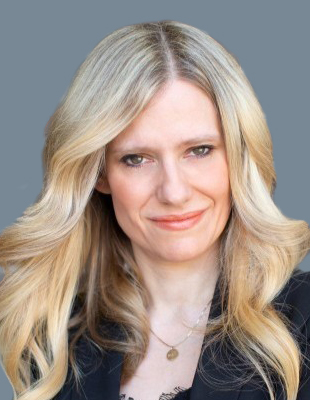 Sonya Shorey
Vice President, Strategy, Marketing and Communications, Invest Ottawa, Bayview Yards and Area X.O
Sonya Shorey, Vice President of Strategy, Marketing and Communications for Invest Ottawa, Bayview Yards and Area X.O, is a strategy executive and management consultant with more than 20 years of leadership experience with private and public organizations. With expertise in regional, national, and global technology, entrepreneurial, economic development, and innovation-based organizations, she specializes in corporate and communications strategy development and execution. This includes investment strategies that secure new cash and in-kind contributions from public and private sources. Since 2005, Sonya has led, strategized, authored and/or made a significant contribution to successful multi-year funding proposals and initiatives valued at more than $193 million from municipal, provincial, federal, and international governments.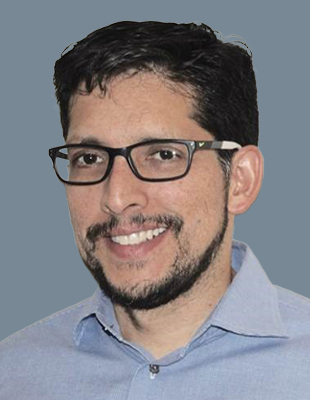 Luis E. Bermudez
CEO, GeoSolutions USA
Dr. Bermúdez is the CEO of GeoSolutions USA, one of the world's leaders in supporting commercial, open source geospatial software. Before joining GeoSolutions, Dr. Bermudez worked for 10 years at the Open Geospatial Consortium, advancing open standards used worldwide, leading the Innovation Program. He has innovated on the design and implementation of environmental information systems, including hurricane prediction and monitoring, as well as of legal information systems. Dr. Bermudez, holds a PhD on environmental Informatics from Drexel University and is an adjunct faculty at the GIS Masters program at UMBC.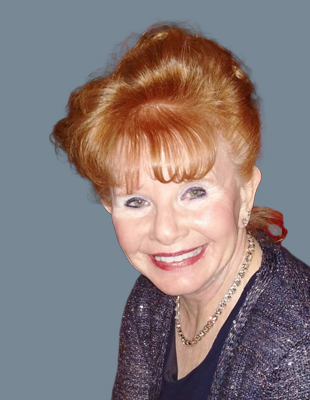 Dr Shawana Johnson
President, Global Marketing Insights
Dr. Shawana P. Johnson, GISP, is a global commercial satellite sensor subject matter providing Geospatial Business Intelligence Expertise™ helping government clients understand the vast range from commercial Spaceborne, Airborne and Terrestrial based Sensors for their Interoperability with the Government and Global Business community focused on AI/ML usage of sensors for Communications, National Security, Energy Resources, Agriculture and Water Sustainability; and Logistics and Supply Chain. Her data base consists of over 1million current geospatial contacts globally which provides real user input for client sensor access and application success. Her expertise encompasses interacting with global ground stations, launch providers, satellite developers, Defense contracting and acquisition organizations, National Labs, and hundreds of small and mid-sized geospatial value added organizations. Dr. Johnson was awarded a certificate of completion for the Senior Managers in Government Program, 8/2019, John F. Kennedy School of Government at Harvard University, Executive Education and received her Doctorate Degree in Management from Case Western Reserve University, The Weatherhead School of Management; Cleveland, Ohio in 1998 focused on Economics and Technology Transfer and is currently certified by The GIS Certification Institute, Park Ridge, Illinois – as a Geographic Business Information Systems Professional (GISP), 2007, 2012, 2018. Dr. Johnson is a Global Subject Matter Expert in the Geospatial Industry, and advises the Commercial as well as Intelligence Community sectors. She is an advocate for the Geospatial Industry and is a well-known speaker and has authored hundreds of geospatial industry specific articles, white papers and book chapters. She serves on multiple industry boards, government committees, and associations which serve to advance the science of remote sensing and geospatial technology.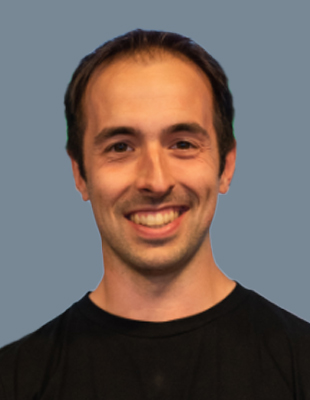 Brian Manning
CEO, Xona space
Brian Manning is co-founder and CEO of Xona Space Systems, a company focused on enabling safer operation of modern devices by providing high-performance satellite navigation and timing services from small satellites in Low-Earth Orbit. He holds an MBA from the London Business School and an MSc in Aeronautics and Astronautics from Stanford University. Brian is a former SpaceX engineer coming from an entrepreneurial background of small family businesses, and co-founded Xona in 2019 with an extraordinary team of GNSS and satellite experts who were classmates at Stanford University.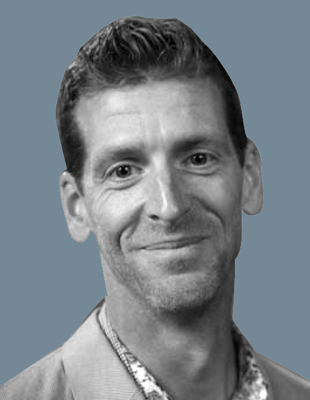 Mike Bergen
VP of Public Sector, SafeGraph
Mike is the head of SafeGraph's public sector business overseeing the strategy and sales into government customers. Previously he led Partnerships and Government Affairs for Orbital Insight, was a former Marine, and has spent his whole career in the geospatial and intelligence industry. He has a B.S. in Finance from Lehigh University and an M.B.A. from Georgetown University. Mike can be found on a beach or a mountain depending on the time of year.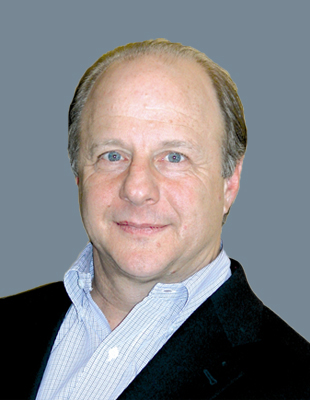 John Copple
CEO, Sanborn
John Copple is the Owner and Chief Executive Officer of The Sanborn Map Company, Inc. (Sanborn). He also is a board member of two other technology companies. His career spans satellite, aerial, drone, and ground remote sensing technologies. Sanborn is the oldest geospatial company in the United States and continues to develop new applications and technology of geospatial data. Sanborn operates globally with operating locations in the United States and international offices. John is a strong believer in the value of remote sensing technologies and geographic information systems and has traveled extensively developing business both domestically and internationally. Previously he served as Chairman and Chief Executive Officer of Space Imaging, Inc., one of the first commercial satellite imaging companies. Prior to Space Imaging, he had a distinguished career in a variety of roles at E-Systems, a $3 billion public technology systems company where he became a Corporate Vice President. E-Systems developed technology for the Defense and Intelligence community and was acquire by Raytheon in 1995. Mr. Copple has a master's degree from The University of Texas in Austin.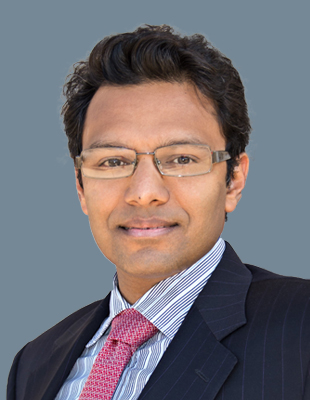 Ajay Gupta
CEO, HSR Health
Over a 20-year career in cybersecurity and information technology, Ajay has seen companies create true competitive advantage from successful management of security and technology initiatives. At the same time, healthcare is burdened with outdated technology infrastructure and inefficiencies - which are often measured in human lives. So Ajay decided to take his understanding of technology and implementation to disrupt and innovate healthcare.
In launching HSR.health, Ajay leverages the best of tech to transform American healthcare into a system that innovates healthcare delivery achieving improved quality, lower costs, and health equity. Under Ajay's leadership, HSR.health pivoted to support COVID response in the US and globally. And through its lessons learned has developed insights into how health risks impact broader markets. The company is developing a digital Pandemic Early Warning and Response Platform to identify and mitigate impact of future pandemics.
In addition to his work at HSR.health, Ajay Chairs the Health Domain Working Group for the Open Geospatial Consortium, the global standards setting body for all things Geo; serves as the Secretary of the Board of Directors of Holy Cross Health, a multi-hospital social safety net health system in Montgomery County, MD; and is on the Board of Governors for his alma mater, the fearless University of Maryland, College Park.
If he isn't using the HSR.health geospatial platform to map disease rates against social factors to identify solutions to population health challenges, such as the opioid epidemic or maternal mortality, you can find him at sporting events (#LetsGoNats, #ALLCAPS) or behind the mic bursting eardrums while belting out his favorite pop music tunes from U2, Sting, George Michael, or Imagine Dragons.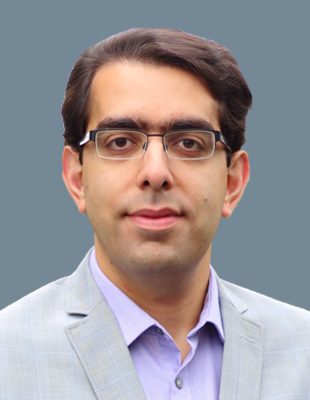 Hamed Alemohammad
Executive Director & Chief Data Scientist, Radiant Earth Foundation
Hamed Alemohammad is the Chief Data Scientist and Executive Director at Radiant Earth Foundation, leading the development of Radiant MLHub- the open repository for geospatial training data and models. He has extensive expertise in machine learning and remote sensing as well as building and managing technical teams. Hamed serves on the Technical Advisory Boards of Lacuna Fund and Enabling Crop Analytics At Scale (a Bill and Melinda Gates Foundation initiative). He also serves on the AGU's technical committee on remote sensing. Prior to joining Radiant Earth, he was a Research Scientist at Columbia University. Hamed received his PhD from MIT in 2014.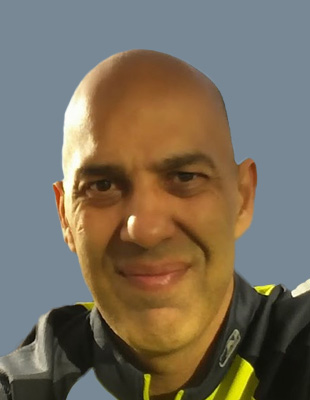 Rafay Khan
CEO, Moove.ai
Rafay Khan is the CEO of Moove.Ai, he has over twenty years' experience in Location Based Services, Connected Car and Autonomous with deep industry experience in Automotive, Smart Phone, Technology Platforms and Enterprise.
Passionate on leveraging "machine learning" and "connected vehicle data" to get to safer and greener mobility; keen interest in Design Thinking; Innovation across Transport Ai.
Prior to Moove AI, spent 4 years as Chief Revenue Officer at INRIX. Before INRIX, as SVP at DigitalGlobe (MAXR) drove double digit growth for successful company IPO. Earlier years spent as part of the executive team at NAVTEQ (HERE Technologies) with extensive experience in developing global footprint in Asia, Middle East, South America and Eastern Europe.
Prior to getting hooked on "location-based services" Rafay worked at Chrysler's Crash Simulation Labs building finite element models on Cray Supercomputers.
Rafay has a M.Sc. in from Stanford University and MBA from The University of Chicago Booth School of Business.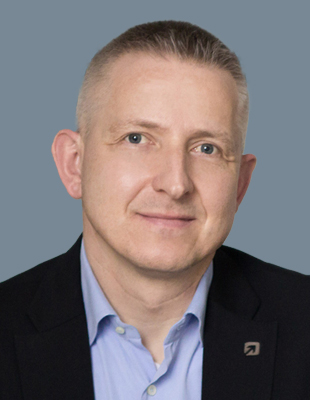 Rainer Horn
Managing Partner, SpaceTec Partners
Rainer Horn is the Founder and Managing Partner of SpaceTec Partners. He has long experience in (new)space, space applications and geospatial industry as consultant for institutions and the commercial players. He is a member of several boards in space programmes in Europe and Asia. He is also an active business angel investor.
Prior to embarking on his successful entrepreneurial journey, he advised the earthly telecommunications and mobility industry, and served as European Operations Director of Booz Allen Hamilton. Rainer holds a dual business degree from ESB in Reutlingen & London and attained an MBA from INSEAD.
SpaceTec Partners is a unique boutique consultancy as its team combines years of consulting craftsmanship with in-depth expertise of the space industry. SpaceTec Partners assists its clients with strategy, market development and innovation advisory. Clients include institutions, industry, startups and financial investors globally.