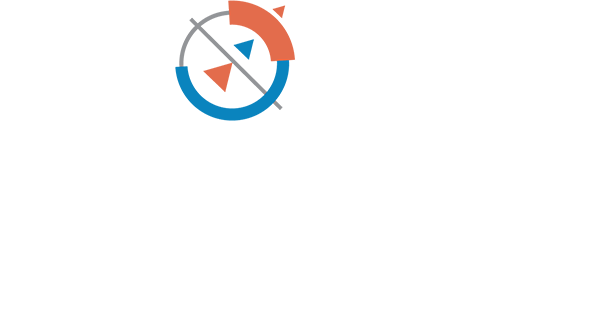 GeoIntelligence and the Changing Security Landscape
Date:

20th November 2020

// Time:

8:30 am -11:00 am PDT
BACKGROUND
The 21st century has been witness to a major shift in the global economy, security and political structure courtesy two major factors: the advent of the Fourth Industrial Revolution (4IR) triggering digitalization and technological advancements; and the emergence of China as a formidable economic and military power.
GeoIntelligence, a broad field which integrates geospatial data with defense, internal security and public safety, has been gaining momentum over the years. Today, countries are investing more than ever to monitor, predict and counter threats on land, sea, air and Space. Further, disruptive technologies are opening new avenues for GeoIntelligence application, and critical infrastructures such as GNSS is being made more resilient and reliable. This paradigm shift is forcing governments to come up with new policies.
In this background, GeoBuiz Engage will hold high-level discussions addressing the defense and government geospatial intelligence community's significant challenges and opportunities. The sessions will focus on how GeoIntelligence can support the fight against changing security situations in this new world order. Discussions will revolve around changing global dynamics, technology trends, critical security infrastructure, and new application areas.
GEOBUIZ ENGAGE: AMERICAS
Day and Date: Friday, 20 November 2020
Time: 8:30 am -11:00 am PDT
Industry Sector: Defence & Security
Session Time
Session Theme

8:30-9:00

Keynote Address

9:00-9:30

Session 1: National Security in the New World Order
The year 2020 represents a historical inflection point for the global GeoIntelligence community. In addition to the challenges from the COVID-19 pandemic, 'great power competition' has re-emerged as another challenge to world prosperity and security. Today, with commercial GeoIntelligence available worldwide, countries face a much more level playing field. Several near-peer adversaries are investing significantly in new technologies to close the gap with the capabilities of current global powers. To maintain leadership in this realm, these GeoIntelligence power hubs need plans to foster partnerships with other agencies, industry, and academia. At each step of evolution, GeoIntelligence is not just adapting to these changes but embracing them, becoming more powerful and valuable. The session will deliberate on:

Significant threats and gaps in national security
Incubation and commercialization activities
Importance of collaboration with agencies, industry, and academia Policy uptake

9:30-10:00

Session 2: Technology Trends in Global GeoIntelligence
GeoIntelligence has been an indispensable tool in military operations, as it provides critical information to execute missions efficiently and effectively. It acts as an integrated platform for all military and intelligence activities, including ISR, planning, situational awareness, and force deployment. The digital revolution and technology advancements have redefined defense, security, and intel operations, changing the way information flows in pre, real-time and post-combat operations. The session will deliberate on some of the emerging trends in GeoIntelligence, such as:

Deep Learning & Artificial Intelligence
Transforming the Internet of Things (IoT) into GeoIntelligence of Things (GoT)
Integrated Earth Observation platform: From surface to Space · High-resolution digital surface model data and 3D visualization to create geospatial intelligence tools
5G

10:00-10:30

Session 3: Transforming GeoIntelligence Enterprise & Positioning Infrastructure
Geography always plays an important role in security — it helps answer the fundamental question of "what is where"? Enterprise GIS provides a horizontal, crosscutting technology that aligns well with Network-Centric Operations (NCO) concepts. Similarly, the military's reliance on GNSS is ubiquitous, depending on secure positioning, navigation, and timing (PNT) data for everything from navigation and positioning of ground vehicles and dismounted ground forces to weapon guidance and synchronizing elements of C4ISR. Resilient positioning systems make applications resilient against GNSS signal interference, jamming, and so on. This entire GeoIntelligence enterprise forms the basis of Geospatial Knowledge Infrastructures (GKI) in defense, ensuring that geospatial data, services, and knowledge meet the next-generation society's security requirements. To facilitate the sharing and integration of the rapidly expanding GeoIntelligence, the defense community needs to look at these critical infrastructures from a new light. Discussion topics in this session will be:

GeoIntelligence enterprise
Positioning infrastructure
Digital infrastructure
Open geospatial data platforms
Threats & challenges

10:30-11:00

Session 4: GeoIntelligence Applications in the Digital Age
GeoIntelligence has played a pivotal role in military operations and the broader context of human security for decades. However, one of the fascinating aspects of GeoIntelligence is how it has evolved and taken advantage of new technologies and broadened its horizon of applications. The digital age has revolutionized military capabilities. Looking at GeoIntelligence through a modern lens and examine how governments and other organizations use geospatial for newer and different GeoIntelligence applications today, as well as some of the developments that have helped GeoIntelligence evolve, this session will discuss new application areas such as:

Tackling cyber threats
Food insecurity & conflicts
Role of data stewardship in crisis mapping
Crime analysis & homeland security
Shifting patterns in the war zone
Marine monitoring