Global Earth Observation Market 2017-2020
The 2nd edition of the comprehensive research report titled GeoBuiz 2018 captures the global market size and growth, regional market size and growth, technology drivers, industry drivers, benefits and challenges, and the recent technology and business innovations in the Earth Observation market for 2017-2020.
The report presents a competitive analysis of the Earth Observation market by sub-segment (satellite-based upstream, downstream, and aerial mapping) and by geography (North America, Europe, Asia-Pacific, South America, Middle East and Africa)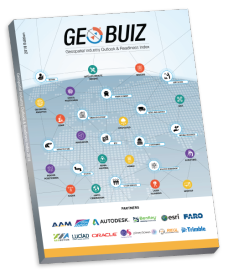 Key Aspects of the Global
Earth Observation Market:
The GeoBuiz 2018 report predicts that the Global Earth Observation market is the second largest technology segment of the geospatial industry, estimated to grow at a CAGR of 14.9% from 2017-2020.
The report further highlights that the Earth Observation market will continue to be dominated by the North American region with a market share estimate of 38.5%. Big Data Analytics, Cloud Computing, and Artificial Intelligence are the major drivers of the global Earth Observation industry.
Sub- segments analyzed
Satellite-based upstream
Downstream
Aerial mapping
Geographies covered
North America
Europe
Asia Pacific
South America
Middle East
Africa
User Segments captured
Defense and Internal Security
Infrastructure
Urban Development
Retail and Logistics
Agriculture
BFSI
Disaster Management
Citizen Services
Natural Resources
The global Earth Observation market size stands at US$ 50 Billion, and is likely to touch US$ 75.9 Billion in 2020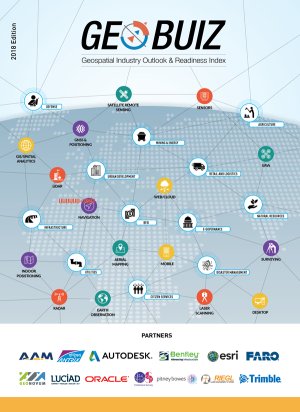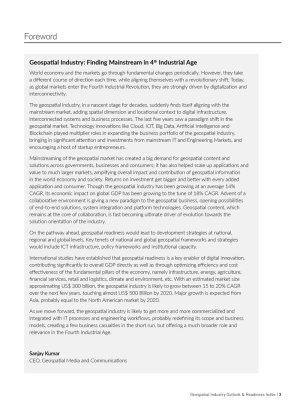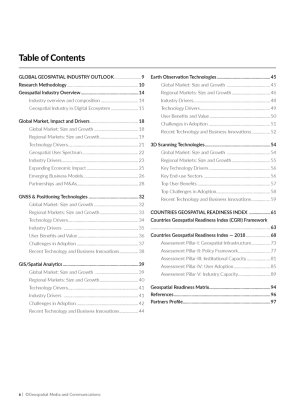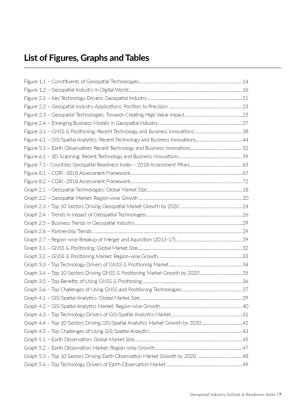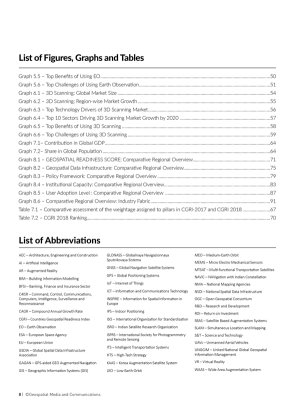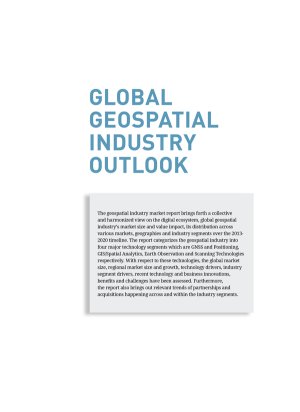 Key Findings
The cumulative Earth Observation market size is projected to reach US$75.9 Billion by 2020, growing at a CAGR of 14.9%
The EO downstream segment is expected to grow from an approx. US$28.3 Billion in 2017 to a projected US$ 42.3 Billion by 2020
The share of emerging markets such as South America, Middle East and Africa is expected to rise at a faster pace
Asia Pacific will be the second-largest earth observation market by 2020, with an estimated market share of 27.9%
Convergence of IoT and satellite imageries is creating high impact for the user segments driving earth observation market to new heights
Defense and Internal Security, Disaster Management, and E-governance are foreseen to be the largest sector drivers for the earth observation market till 2020
Advent of small satellites and cube sats, 24/7 High definition video imagery for earth and a solution centric approach are the recent technology and innovation driving the earth observation market