Global 3D Scanning Market 2017-2020
The 2nd edition of the comprehensive research report titled GeoBuiz 2018 captures the global market size and growth, regional market size and growth, technology drivers, industry drivers, benefits and challenges, and the recent technology and business innovations in the 3D Scanning market for 2017-2020.
The report presents a competitive analysis of the 3D Scanning market by sub-segment (hardware, software and services) and by geography (North America, Europe, Asia-Pacific, South America, Middle East and Africa)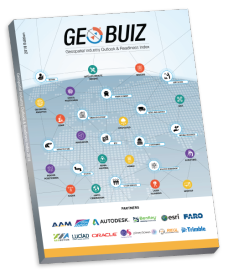 Key Aspects of the Global
3D Scanning Market:
The GeoBuiz 2018 report predicts that the Global 3D Scanning market is going to be the fastest growing technology segment of the geospatial industry, estimated to grow at a CAGR of 18% from 2017-2020.
The report further highlights that the North American region will be the largest regional 3D Scanning market with a market share of 39.2% in 2020. Big Data Analytics, Cloud Computing, and IoT are the top three drivers of the global 3D Scanning industry.
Sub- segments analyzed
Hardware
Software
Services
Geographies covered
North America
Europe
Asia Pacific
South America
Middle East
Africa
User Segments captured
Defense and Internal Security
Infrastructure
Urban Development
Retail and Logistics
Agriculture
BFSI
Disaster Management
Citizen Services
Natural Resources
The global 3D Scanning market size stands at US$ 8.6 Billion, and is likely to touch US$ 14.2 Billion in 2020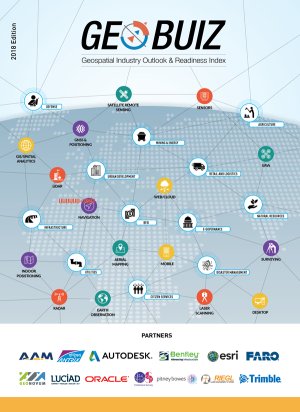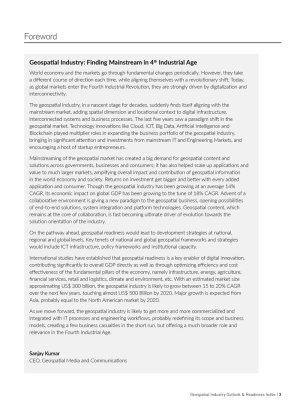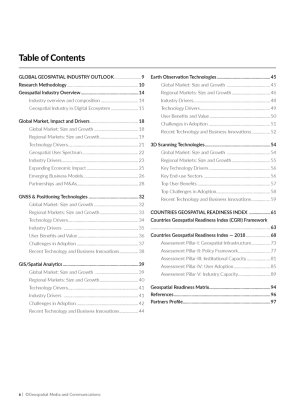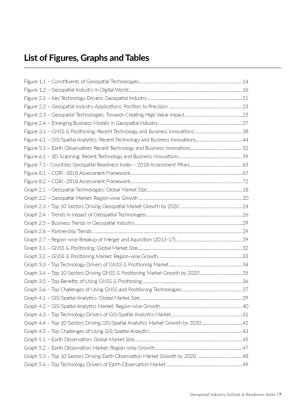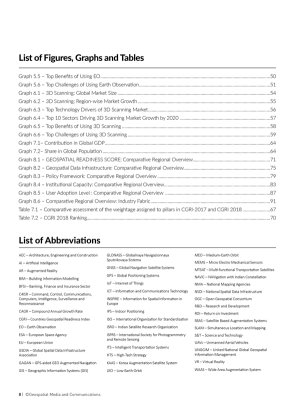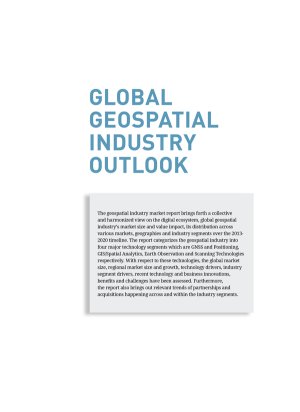 Key Findings
Biggest by size, the hardware segment in the 3D Scanning market is project to grow to US$ 8.8 billion by 2020
An early adopter, United States of America will be the pre-dominant driver of the 3D Scanning market
Infusion of huge investments in infrastructure, construction and manufacturing sector shall drive the Asia Pacific's 3D Scanning market
Augmented Reality/Virtual Reality integrated with 3D Scanning is going to create new user experiences - creating huge business potential
Architecture, Engineering, and Construction (AEC), Urban Infrastructure, and Mining and Energy will account for the largest share of the 3D Scanning segment by 2020
Increasing use of hand-held 3D Scanners, new user segments, including applications in reverse engineering are going to drive the 3D Scanning market