Countries Geospatial Readiness Index 2018 (CGRI-2018)
The 2nd edition of the comprehensive research report titled GeoBuiz 2018 brings to you the Countries Geospatial Readiness Index-2018, a comparative assessment of 50 countries spread across geographies, at different development stages, evaluated and assessed for their geospatial maturity.
The Countries Geospatial Readiness Index provides a framework to decision-makers to formulate an inclusive geospatial ecosystem strategy for robust economic growth and development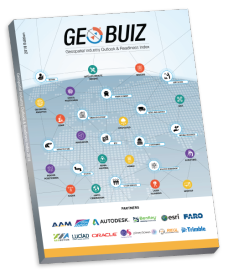 Key Aspects of the Countries Geospatial Readiness Index (CGRI)
In its second edition this year, the Countries Geospatial Readiness Index covers 50 countries representing approximately 90% of the world population and 89.2% of the world's GDP (in current US Dollars). The CGRI section covers:
Indexing Framework
Comparative readiness assessment and ranking
Readiness matrix of 50 countries
Assessment Pillars
Data Infrastructure
Policy Framework
Institutional Capacity
User Adoption Level
Industry Fabric
Geographies covered
North America
Europe
Asia Pacific
South America
Middle East
Africa
USA and UK maintain their No.1 and No.2 position in the Countries Geospatial Readiness Index-2018 as Germany and Singapore rise to 3rd and 4th position!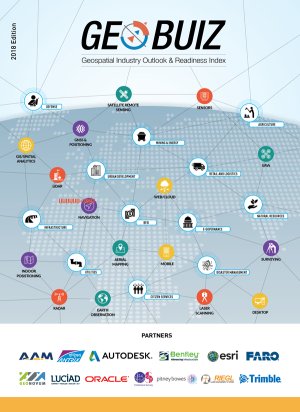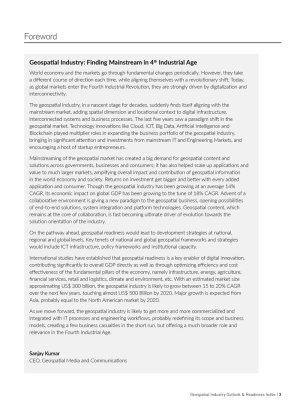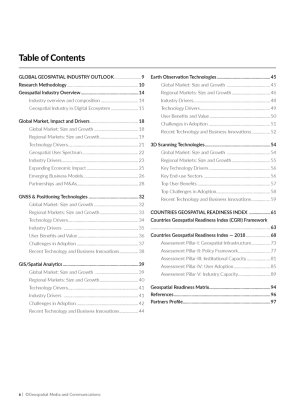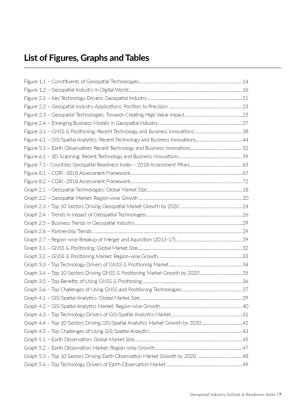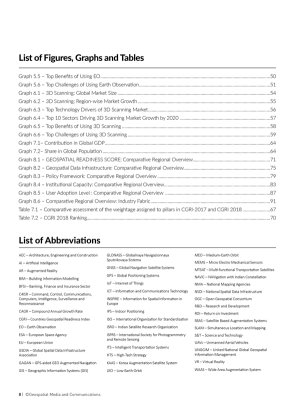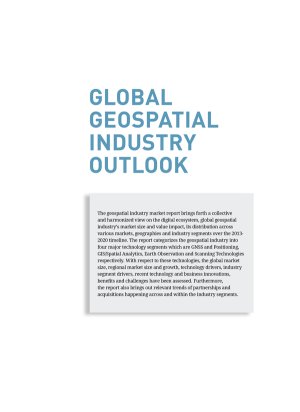 Key Findings
United States of America is at the forefront of the geospatial data infrastructure pillar with its NSDI in place, timely available thematic layers, Satellite Based Augmentation System (SBAS), Wide Area Augmentation System (WAAS), and an efficient geodetic infrastructure in pace.
Adoption of collaborative frameworks by the European Commission (EC) and the European Space Agency (ESA) in the last decade is why the European Union countries are leaders in the policy domain
USA, Russia, the Netherlands, Germany, United Kingdom, Japan, China and Canada stand out for offering distinctive research and post-graduate courses
USA, UK, Germany, the Netherlands, Canada, Singapore, and France are able to derive maximum benefits as they are able integrate spatial technologies with IT and Engineering sectors to provide unique solutions
The industry in China and India continues to expand due to an exponential rise in the number of technical and scientific research centers, aero-space domain strengths and national programs for startups.